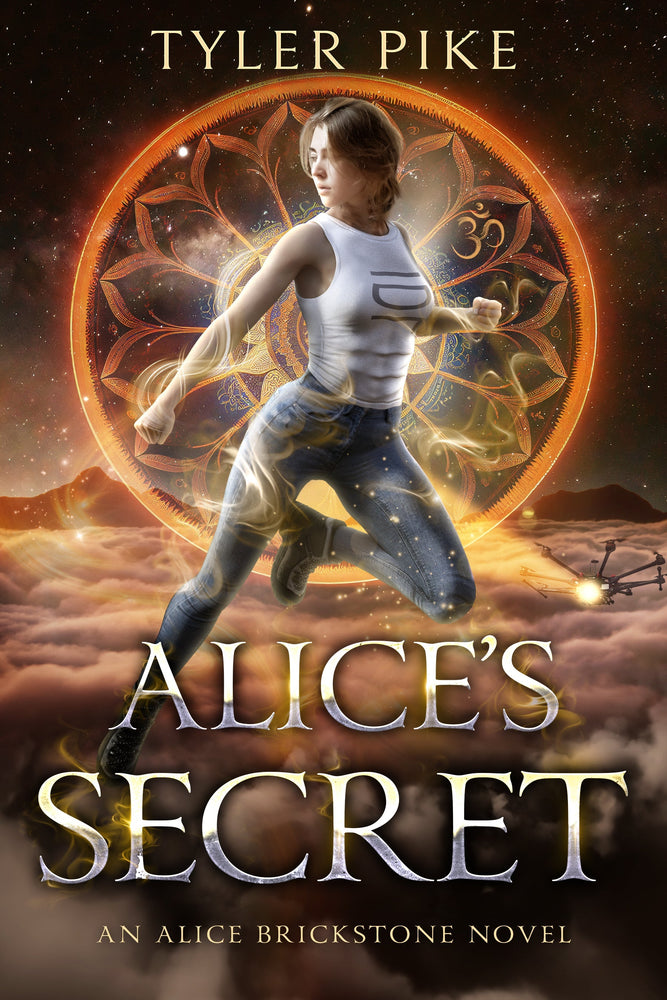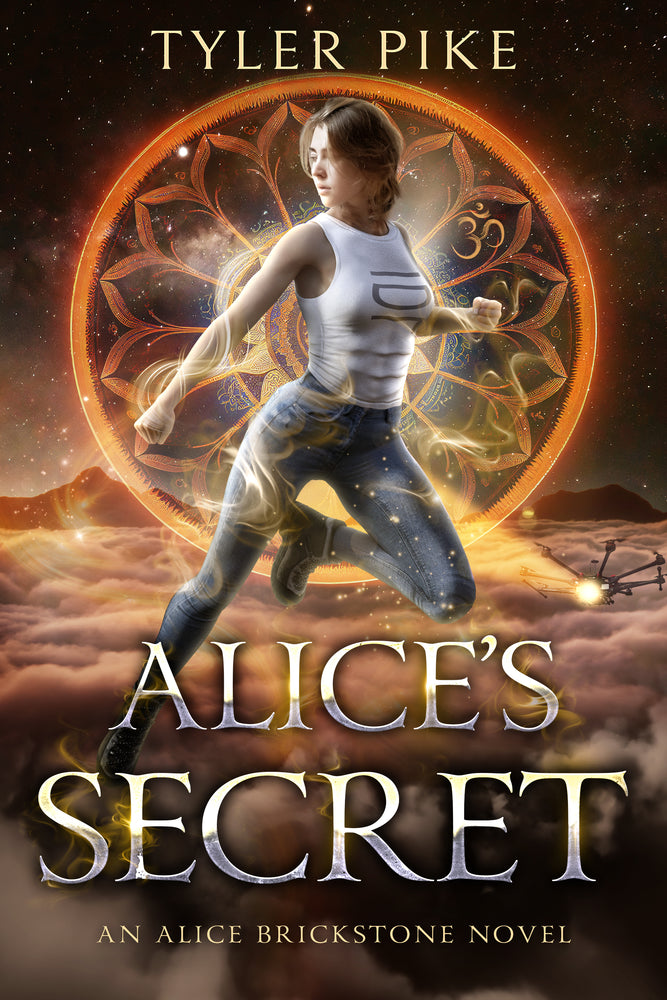 Book Three in the magical Alice Brickstone series from bestselling author Tyler Pike.
Prefer a different format? Click here.
About this novel: 
My friends don't know what I am, but my enemies do.
Alice Brickstone is 17. She's a small-town girl with massive secrets. One of them is this: she has superhuman abilities straight out of an Indian myth. Another one: she can barely speak because of social anxiety. And: she has never had an intimate relationship or any lasting friendships. Until now.
He's dark, attractive, and older. Her new girlfriends insist he's bad news, and some eerie coincidences make her start to agree. Then, far up in the mountains, all hell breaks loose. Everyone is in danger, and it's too late to turn back. To her horror, Alice's powers abandon her just when everything hangs in the balance. And it looks like her secret is out.
Are the bonds between Alice and her new friends Madison and Karan strong enough to survive this? Can Alice recover her abilities and stop the evil threatening them all?
They have only three days before it's too late.
ALICE'S SECRET is the third book in the ALICE BRICKSTONE series of page-turning, fast-paced, magical adventures for young adults. These are suspenseful, fun, and thought-provoking books inspired by Indian myth and the Harry Potter tradition. Gritty and realistic, the series is shelved under YA urban/contemporary fantasy. The stories are about anxious and lovable characters in the real world. They have complicated relationships and are always learning and growing. Alice and her friends are a strange combination of loners and athletes, have great chemistry despite their problems, and find a way to work together to overcome the dangers they face.
Try it now; you'll fall in love.


"Refreshingly different, with fascinating MCs and great detail, Alice's Secret by Tyler Pike gradually reveals a spiritual influence capable of great power and a wonderful opportunity for the three friends, going forward."
"This novel is a heart-warming, inspiring tale." – Rosemary Kenny
"Awesome read, even better than the first two." Bruce Paul
"The plot is complex and tight, with a lot of misdirection: a missing boy, a school drug dealer, mysterious graffiti, a group of kids with drones and a stranger who carries plastic arrows around. Rather a roller-coaster ride, but with a satisfying ending." - Mererid Evanna
"I really enjoyed this book and it will keep you entertained and turning the pages as fast as you can."  Chad Barrus
"Girls who have been accused of horrible things prove just what they're made of!" 
"I love the Alice Brickstone Series and this one didn't disappoint! Tyler does such a great job portraying strong independent female characters in Alice, and her friends, Karan, and Madison. Tyler Pike shows us insights into each of these girl's family issues and past traumas that have helped form the powerful but flawed trio they have become. And he does this all while building up a storyline filled with suspense and magical realism that makes it impossible for the reader to put down the book!" - Kimberly Benfield
"Wildly imaginative! Wonderful characters. Interesting plot. Vivid descriptions. Simply a GREAT read!" 
Prefer a different format? Click here.