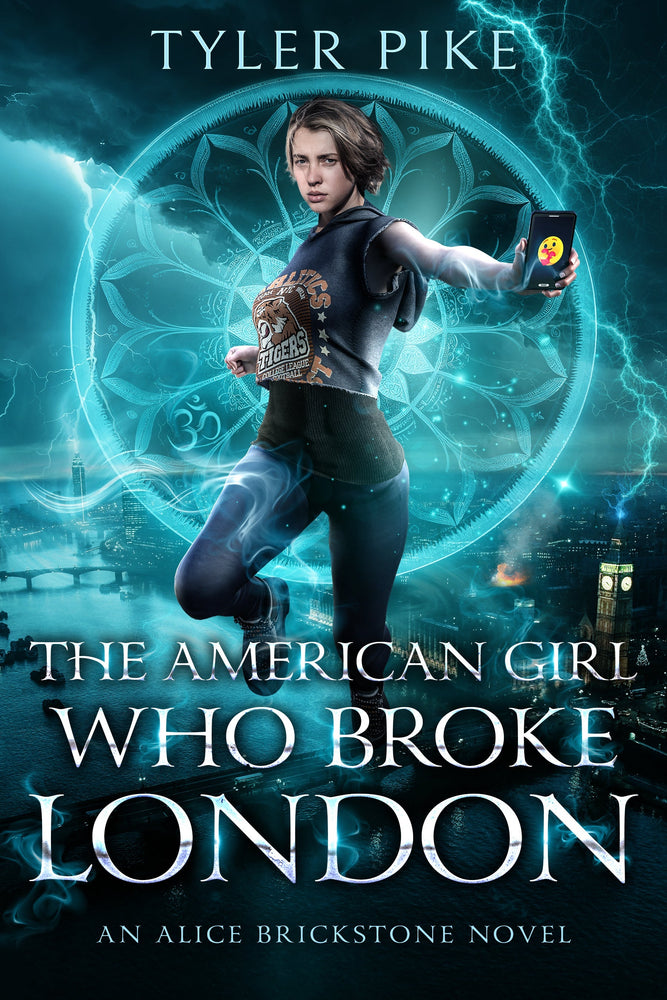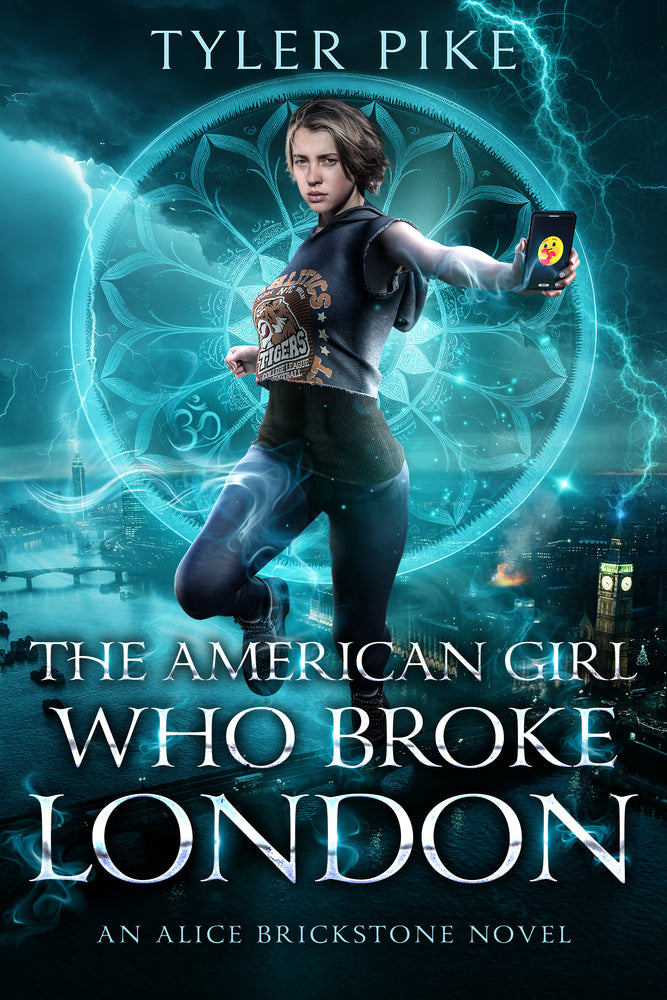 Book Four in the magical Alice Brickstone series from bestselling author Tyler Pike.
Prefer a different format? Click here.
About this novel:
At her new university hidden in the heart of London, she thought she would be accepted, not hunted.
Growing up with an anxiety condition wasn't easy for Alice Brickstone. Learning to fly helped. Meeting others with strange abilities like hers did too. Now, starting university in a different country feels like a new beginning. She even meets a cute guy who demands nothing of her.

But Chancery Gate University is not the safe and welcoming place she hoped it would be.

When she discovers a conspiracy hidden in plain sight, she finds even her abilities are not enough to overcome her new foes. The backbone of one of the world's greatest cities is about to break. Alice will need her friends and a surprising new ally to save her adopted city. But she may need to trade her life to preserve the secrecy of siddha society.

THE AMERICAN GIRL WHO BROKE LONDON is the fourth book in the ALICE BRICKSTONE series for young adults. These are suspenseful, fun, and thought-provoking books inspired by Indian myth and the Harry Potter tradition. Gritty and realistic, the series is shelved under YA urban/contemporary fantasy. The stories are about anxious and lovable characters in the real world. They have complicated relationships and are always learning and growing. Alice and her friends are a strange combination of loners and athletes, have great chemistry despite their problems, and find a way to work together to overcome the dangers they face.
Try it now; you'll fall in love.


"Intriguing! 🧐" – Quiinn
"Many adventures full of peril occur in the girls' quest for the truth, which symbolically demonstrates the struggle between good and evil. An American Girl Breaks London will reveal all. Don't miss this excellent sequel." - Rosemary Kenny
"Another book filled with magic, excitement and adventure." - Kimberly Benfield
"Another great Alice book. Great location." - Bruce Paul
"A very well-written book with wonderfully-interesting characters. Interesting plot that kept me thoroughly engaged throughout. Enjoyed every minute of it!" 
"I enjoyed the idea of a flawed and insecure heroine. Things don't just happen in this story. They are a result of finer details explained thoroughly and satisfactorily. I appreciate not being left in the dark, with questions left out in the wind, forever a mystery." - Suzybull
"Captured and kept my attention the whole way through. Can hardly wait for next book!"
Prefer a different format? Click here.